Brief Statement about Bert's Work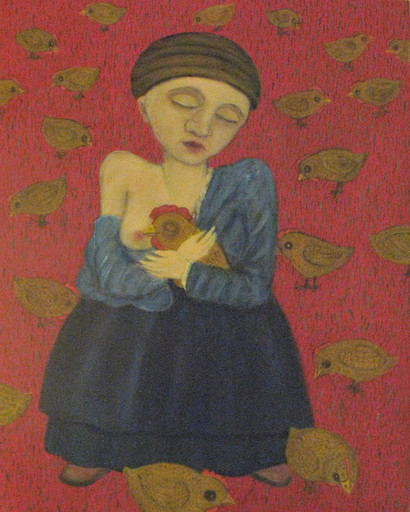 Bert Menco (1946) is a Dutch artist, in the US by default. His images are reflections of inner feelings; hiding behind reality, masking yourself, or trying to show with the mask how you really feel, maybe one's "normal" face is really a mask, the sad humor of Pulcinella and Harlequino.
A retired scientist (Northwestern University's Department of Neurobiology and Physiology where he was employed as a Research Associate Professor), he has been making art all his life. In addition to drawing and painting, he works in intaglio printmaking, etching, drypointing and mezzotinting. He has exhibited widely and won several awards, among them a Sponsor's Prize at the Third Sapporo International Print Biennale (1996, Japan) and a third prize at Imprima 2012: An International Print Exhibition in Sobral (Brazil, 2012). In 2011 he was a resident artist in the Guanlan Printmaking Base in Guanlan/Shenzhen (China). His work was included in The Best of Printmaking, An International Collection, Rockport Publishers, Gloucester, MA, 1997. He has had numerous solo shows and his art is represented in more than two hundred public and private collections, including that of the Museum Rotterdam in his native country, The Netherlands and the Illinois State Museum (USA). For those interested seeing more of Bert's works, his website is: http://www.bertmenco.com/.